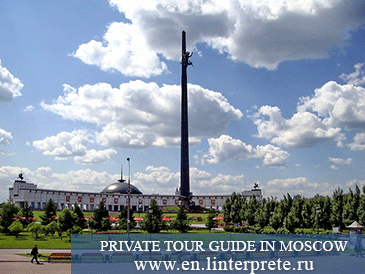 Poklonnaya Hill is situated in the West from the central part of Moscow. This is a wonderful place which can become source of inspiration. The exterior reminds gently sloping hill which rises in the space of interstream area Setun-Fili. This place is met in historical documentation of the capital in 16th century when Crimea khan Ğazı II Giray stayed in this place with his troops in the process of preparation to war invasion to the capital in 1591.
Excursion in this historical place promises to be impressive. To get a consultation and book an excursion, just write to a guide and choose convenient time for visit of important historical places of Russian capital: luimari@mail.ru
During many centuries, travelers wanted to climb the mountain top to see the capital fully and to bow the sacred places. They say that that's y it's called "Poklonnaya hill". In 66 of the last century South-East of the mountain was demolished, only cathedral has escaped destruction and now it's an important component of the East of Victory park. Also here is memorial complex dedicated to the winner – USSSR during Great Patriotic War (period from 41 to 45).
We can note Central museum as a component of the memorial. This museum is dedicated to the events of World War II. Special attention of tourists and city guests is attracted by obelisk with a height 140 m, its crown is a figure of Nika- goddess of the victory. Vey often festivities and different thematic events take place on Poklonnaya Hill during which you can take numerous bright pictures and get unforgettable impression.