Home
> 45 Tour of the Church of the Deposition of the Moscow Kremlin of the Robe with an English-speaking guide
Tour of the Church of the Deposition of the Moscow Kremlin of the Robe with an English-speaking guide
Excursions around Moscow with a tour guide in English.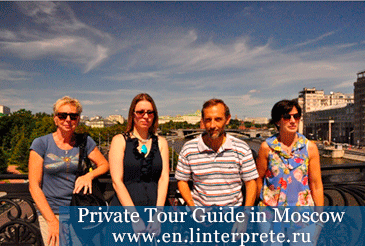 If you are interested in services of a tour guide in Moscow, please get in touch with us through our "Contact us" form, WhatsApp or email.
We will be glad to help you!
Paintings of the Church of the Deposition of the Robe.
Paintings were created in 1644 during the time of patriarch Joseph. The church was painted in less than three months by painters Sidor Pospeev, Ivan Borisov, Semen Abramov.
Cathedral paintings create an impression that church is the image of the perfect and harmonious world. The cupola and vaults symbolize the sky, the walls – the earth, and the altar the Paradise.
The cupola has the painting of Christ Enthroned.
The vaults have paintings showing the story of Christ, the festival tier.
The paintings of the walls show other Christan stories and historic events.
The pillars have images of the saints (Alexander Nevsky, Daniil Moskovsky, Boris and Gleb, prince Dmitry).
The paintings of the north-western pillar show the images of the mitropolitans: Peter, Alexix, Jonah and Geronty.
Wall paintings are dedicated to the miraculous patronage of Our Lady for the Christian people. Two upper tiers of the walls show the Life of Our Lady: nativity, first steps, presentation, betrothal of Mary and Joseph. Two lower tiers (3rd and 4th) show scenes from the Great Akathists that glorifies Our Lady: Annunciation of Our Lady, Nativity of Jesus Christ, Adoration of the Magi.
The iconostasis has an ancient structure consisting of bars with slots for icons. Most of the icons were painted in 1627 upon the order of patriarch Filaret by master Nazary Istomin Savvin.
The iconostasis has five tiers, there is no There is no patriarchal tier, but there is a tier of small icons.
The original Holy gate was not preserved. In the 1960s the gate of the XVI century with similar icon paintings was installed.
Prophet tier — 10 Old Testament prophets with scrolls in their hands, and with icon of The Mother of God of the Sign in the center.
Festival tier — 12 icons dedicated to Jesus Christ.
Deesis tier — (means 'prayer' in Greek). Prayer of the saints in front of the Christ Enthroned for the entire mankind.
Row of smaller icons — consists of icons dating back to XVII-XVIII centuries.
Local tier – the most worshiped icons of the cathedral: Our Lady with the Child, Old Testament Trinity, Our Lady of Tikhvin with border scenes, Deposition of the Robe of Our Lady.
On the doors: Righteous thief crucified together with the Christ. Golgotha Cross with the instruments of Christ's Passions (on the other door).
Itineraries in Moscow (see more)